SIGN UP FOR UPDATES

NEWS

TWITTER
Tweets by HurricaneHeal
DISTRIBUTION
Established in 1996 Blue Pie is one of the worlds leading independant record labels. Blue Pie is diverse and has offices in Australia, the UK, USA, China, Russia, Africa and Denmark.
We are:



A record label -
Blue pie - www.bluepie.com.au



A digital music store -
My Blue Pie Music - www.mybluepiemusic.com



A publishing house -
Blue Pie Publishing



A creative entertainment house -
Magic Blue Creative - www.magicbluecreative.com



A white label digital retail entertainment store developer -
Blue vault digital -
www.bluevaultdigital.com
We would like to work with you to commercialise your content and offer our distribution services. We have representative offices in UK, USA, Canada and more recently Ireland.
We are focused on using the new digital entertainment systems along with traditional distribution retail services that are now available all over the planet. This will give you the opportunity to have a true global presence for your music.
You can select full or limited distribution services. The choice is yours. We are here to help you to increase your sales and grow new markets for you music.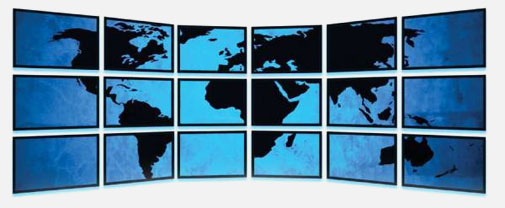 WHAT DOES THIS ALL MEAN
Blue Pie has established networks and relationships all over the world, some have been in place for over a decade.
Blue Pie holds a number of exclusive digital entertainment content supply and management contracts for key retail networks, credit card & loyalty programs, technology firms and social networks. These exclusive agreements provide our artists and labels with direct access to new markets that they would normally not be able to reach.
Some Exclusive Agreements Include:
Our exclusive digital content supply agreements provide our artists and labels with access to new and greater markets that they would otherwise not be able to reach. Blue Pie helps to expand your sales potential with these contracts.
Blue Pie is actively engaged in securing exclusive content supply agreements throughout the world.
HOW DO I KNOW MY RIGHTS ARE PROTECTED?
Blue Pie are members of the following music regulatory bodies & organisations:
DISTRIBUTION DIAGRAM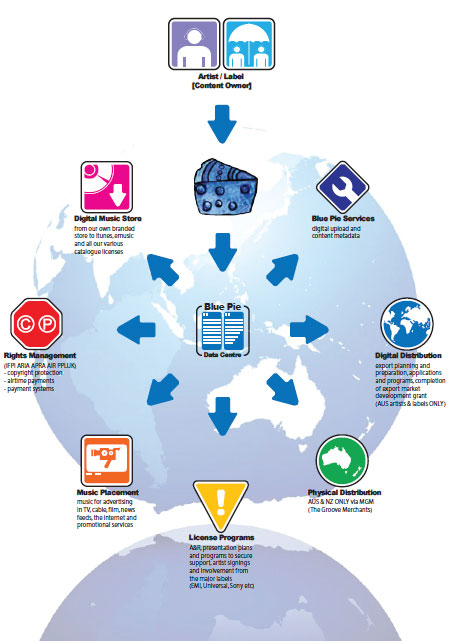 SERVICES DIAGRAM